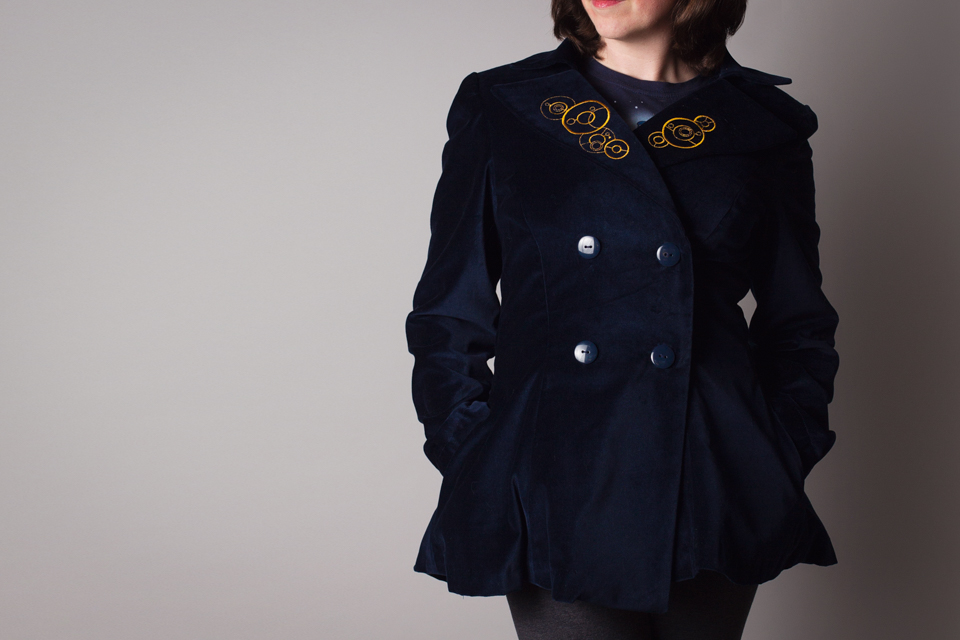 The coat I have is roughly 18 years old. I've had it since I graduated high school, which means it has lived a long and good life protecting me from the brutal Winters of Northern Virginia and the somewhat-not-so-cold Winters in Texas. It was time for a new coat. I saw these awesome coats by Hot Topic in November. I wanted them, but when I saw them in the store, they felt flimsy and not well-constructed. I decided to make my own with a Victorian flare to it.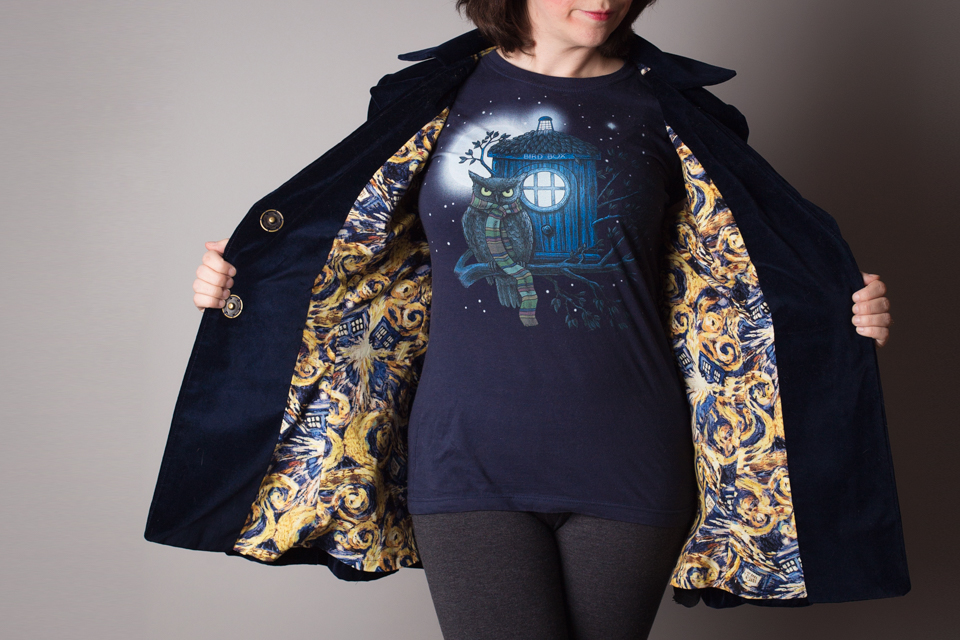 The perfect pattern for this project was Vogue 8346. It's a fitted coat with a bit of a flare thanks to its circle hem design. Sizing was weird for me. I ended up making a muslin of the pattern per my measurements (36-27-38) which ended up being a Vogue 14. It was surprisingly accurate. Normally with the big-4 commercial patterns I drop down a size due to the copious amount of ease. This time, not so much. That's ok though, I wanted a good fit, not an ego boost 😉
I streamed the whole construction of the coat from pattern tracing to finishing touches on Twitch (past recordings available here: http://www.twitch.tv/fiercekittenz). The instructions were VERY clear. I was able to put it together without doing much with the instructions. The only regret that I have was not serging the interior seams. I let them go since I thought the lining was stitched to the outer fabric. Not so. This pattern actually wants the lining to hang loose from the coat's exterior. I had to tack the lining to the interior at the seams to ensure they weren't exposed.
For the collar, I designed the embroidery patterns in Viking's 6D software package. The right collar says "The Doctor" and the left says "Tardis." The velveteen is still somewhat plush, so I made sure to use a water soluble stabilizer on the top to make the embroidery pop.
Additional photos: