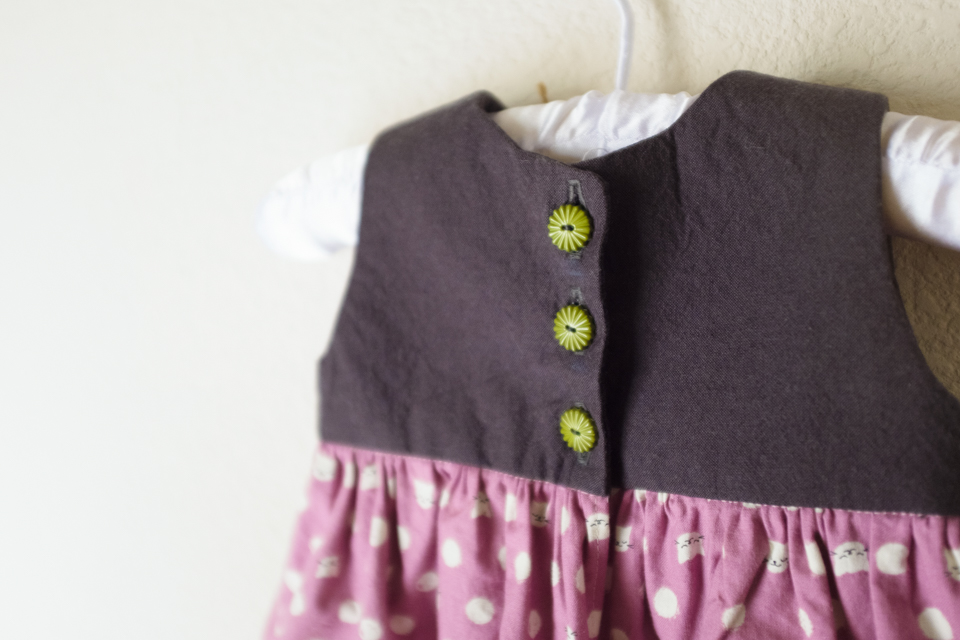 I picked up this gorgeous little pattern called the Made by Rae Geranium Dress from my favorite local shop, The Cloth Pocket (where I also pick up designer fabrics at a very reasonable price!). I initially intended to make a dress for my friend's baby from a different pattern I found on Etsy, but went with this instead, as I had heard good things and it came in printed format. I don't mind PDF patterns, but sometimes they're a pain in the butt, since you have to print it out, assemble it, then trace. I never cut my patterns, because my kids grow too fast to justify $15 every time I need to make something. I've stated on stream before, that I much prefer tracing onto interfacing or tracing cloths since it's sturdier, adheres to the fabric with static cling, and prolongs the use of the pattern.
The dress came together nicely. Normally I wouldn't have gone through all the care of hiding seams this way, but it made for a much cleaner result. Could I have slapped it together faster by just letting the interior seams remain exposed? Yep. But it wouldn't have looked as nice, plus since this is going against a 6 month old's skin, it may have irritated had I used my normal methods.
I did interface the bodice, which I fear is not entirely necessary. It is a little stiff, but it will definitely hold its shape over time and use. I think next time I make this I'll only interface the button placket in the back.