I've been hard at work on my Commissions List, thanks to all of my wonderful viewers making custom orders over the holidays! Here are two new ones:
Zombie Pin-up Girl Crochet Hook Case
This lovely little bag is about 8″ long, 3″ deep with a zippered closure. It easily fits small snips/scissors, crochet hooks, and stitch markers, making it a nice little bag to chuck into a purse or tote for easy transport. The customer chose an Alexander Henry zombie pin-up girl print: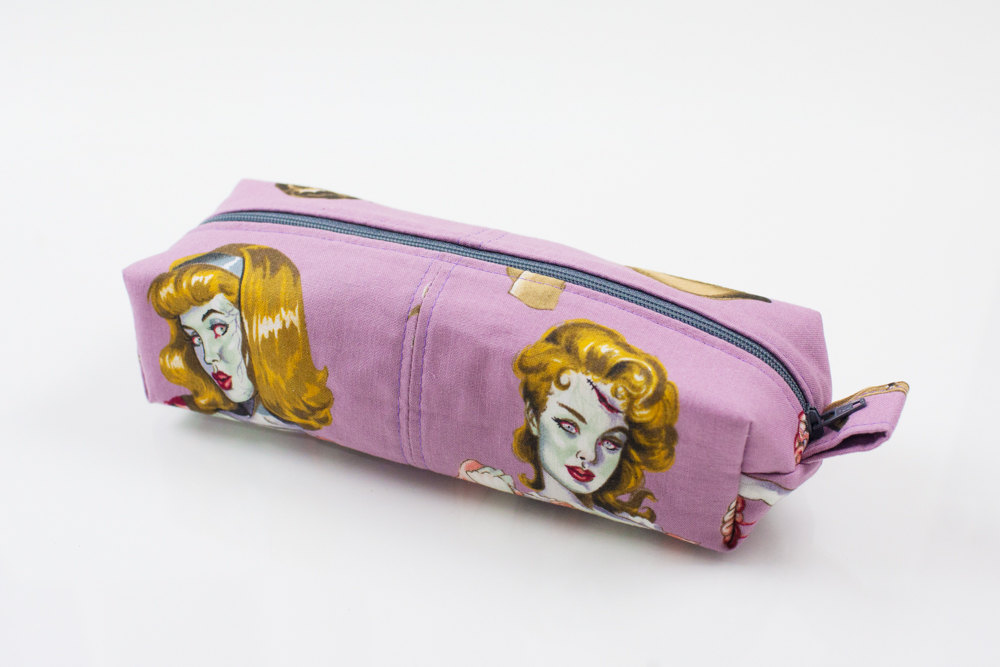 Legend of Zelda ID Card Wallet
The ID Card Wallet is a pattern by Dog Under My Desk. It features 5 card slots, a deeper pocket for cash, a small zippered change pocket, and a clear vinyl window for identification. We used a Zelda-inspired fabric available from Joanns.